CarStoreClub.com in Autocar
News Car Storage
Why Britain's £19 million car storage business is booming
Autocar's Mark Smyth writes about Car Store Club's latest Top 100 Car Storage Facilities report and speaks to the founders Nick and Marco
Read the full article on Autocar here
The managed car-storage business in the UK is now worth more than £19 million a year, with nearly 15,000 cars currently in facilities around the country.
It's an industry that's expanding for reasons including lack of space at owners' homes, pressure to switch to an EV for daily use and the increasing popularity of affordable classics.
Nick Pauley of Auto Classica Storage and former Spotify executive Marco Bertozzi have teamed up to create the Car Store Club, which works with the industry and consumers to provide information on facilities around the UK and then match an owner's requirements to a car-storage business.
The intention is to provide proper information to enable owners to make educated decisions but also to change the popular perception of the industry.
Currently it's one of secrecy, with cars from Aston Martin, Bugatti or Lamborghini hidden beneath tailored covers in discrete locations, but the reality is quite different, according to Pauley.
"I have a lot of conversations with people about the idea that car storage is a luxury," he said. "Actually it's a necessity nowadays, because there are so many new homes that have gone up where the garage is so small that you can reverse a car in but you can't physically get out of it."
Some are finding a solution in self-storage facilities. hile these don't offer the range of services of a managed car storage business, there are advantages, said Rennie Schafer, chief executive of Self Storage Association UK.
"People generally use a self-storage unit to store their vehicles for convenience and security," he said. "Usually the self-storage facility is located close to their home so they can easily access their vehicle.
"While some vehicle-storage sites require notice to get your vehicle out, with self-storage you can turn up and access your vehicle whenever you want, as it's in a dedicated space for your vehicle that only you have access to."
Self-storage is often cheaper, too. Some professional storage facilities cost thousands of pounds a year according to figures in the new Top 100 Car Storage Report.
Compiled by the Car Store Club, this report is the first of its kind to look at facilities around the UK.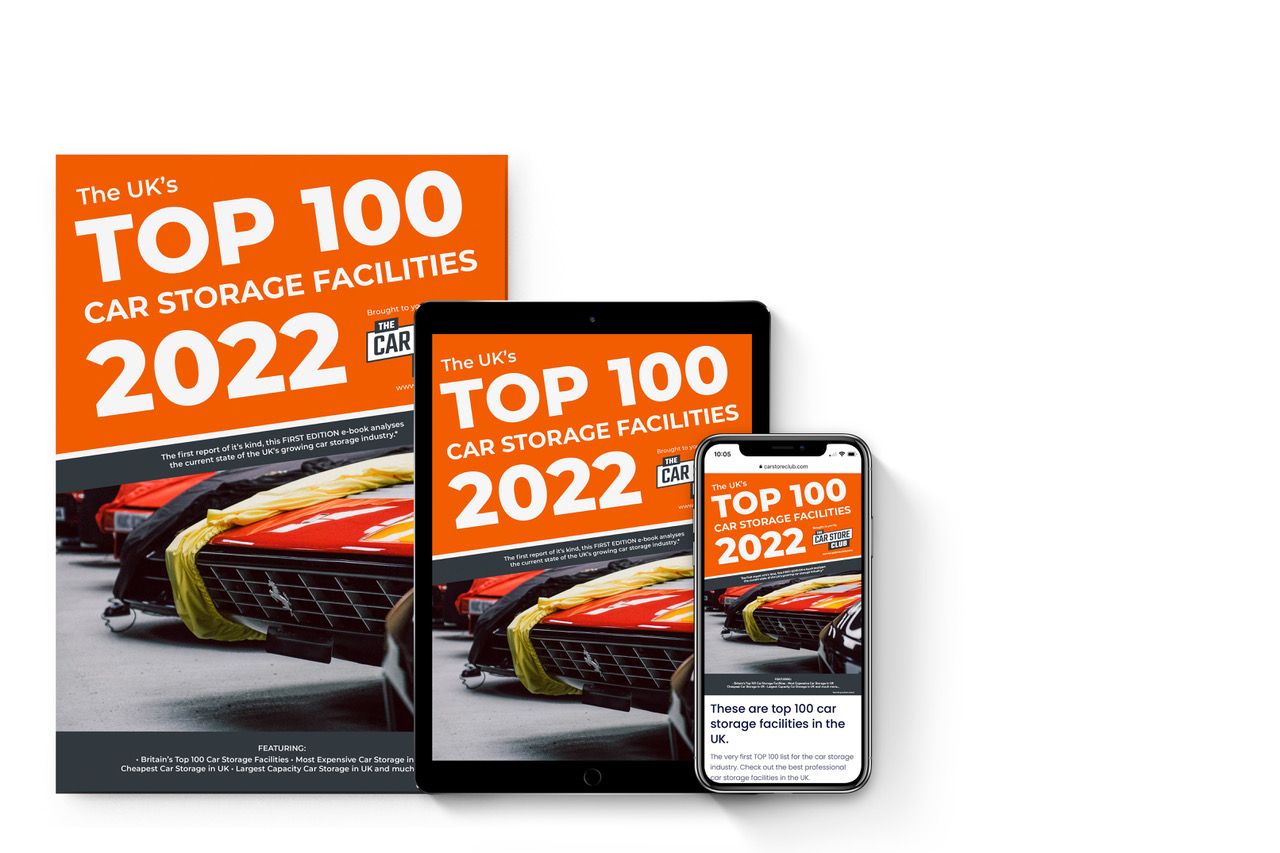 The report said the average period a car is stored is 12 weeks and the average cost is £167 per month, with the cheapest a facility in south Wales at £75 per month and the most expensive one in London at £650 per month.
Costs are also heavily dependent on the services offered. Many offer more than just storage: battery conditioning, tyre management, maintenance, detailing and car transportation, to name but a few.
Regardless of the costs, many facilities are full and looking to expand their capacity.
"There's definitely been more interest in the last few years," said John Prewett, owner of Car Locker in South Wales, which offers that unbeaten monthly fee. "People just don't have the space. We've had to increase from one to three buildings over the past five years, and we're looking at adding another in 2023."
It's not just lack of space driving the market: restrictions on vehicles in cities and the 2030 ban on sales of new ICE cars are also pushing up demand, said Tim Earnshaw, founder and MD of Windrush Car Storage, which has facilities in London and the Cotswolds.
"Collectible cars have always been popular, and while there's a cycle of ownership (buy, store and sell down the line), having a special car is always something people will enjoy," he said. "With the looming ICE ban, some are buying the last of the analogue cars to save and enjoy. Plus, modern classics are now attainable and many owners want to ensure they are preserved."
In some cases, it's the purchase of an EV that's responsible for an owner choosing to put their ICE car into storage.
"There are going to be a lot of people who go out and buy something electric like a Volkswagen ID 3 or whatever [for their daily runaround] but also say 'I want to pop this [classic] away and take it out for the occasional weekend, a long trip or weekend away'," said Bertozzi.
Equally, as EVs gain in popularity, some firms are also seeing a trend towards EVs themselves being stored.
"EVs are already seen as a plaything, and we store a number of prestigious EVs used solely for fun, and we also have the odd EV-converted classic and numerous hybrid supercars," said Earnshaw.
Whether it's an expanding collection, lack of space, a weekend plaything or the love of a car that's part of the family, the managed car-storage business appears to be thriving.
Whatever the reason to store a car, it looks as though those 15,000 spaces might not be enough to satisfy demand in the years ahead.
It's not only about supercars
Professional car storage isn't all about Ferraris or Bentleys: it's often about the cars that people aspired to own when they were young, such as hot hatches, a BMW M3 or a Porsche 911.
As people get older, they gain the disposable income to own the car they've always wanted, but they don't have the space for it and don't want to leave it parked on the driveway or the road.
"Cars evolved into something that was an aspirational thing to have when you were a teenager," said Pauley. "Now a lot of these people have reached the point in life where they've got disposable income and they've got cars, but they've also got a family and no space for the cars. It all puts pressure on a storage industry that used to be all about storing high-end prestige cars and now is equally about storing a weekend-warrior car."
That certainly seems to be the case at many of the facilities we spoke to, with Prewett saying his firm stores everything from basic family runarounds to cars at the top end of the collectible scale.
This phenomenon is also apparent at Windrush. "We store everything from Ford Capris to the latest supercars with valuable classics in-between," said Earnshaw. "It's not about the value of a car, it's the owner's passion for it, and if they love their cars, they're willing to pay for it to be cared for at the highest level."
Read the full article on Autocar here