The TOP 100 UK Car Storage Facilities
The UK's best car storage facilities
The very first TOP 100 list for the car storage industry carried out by our researchers at the Car Store Club.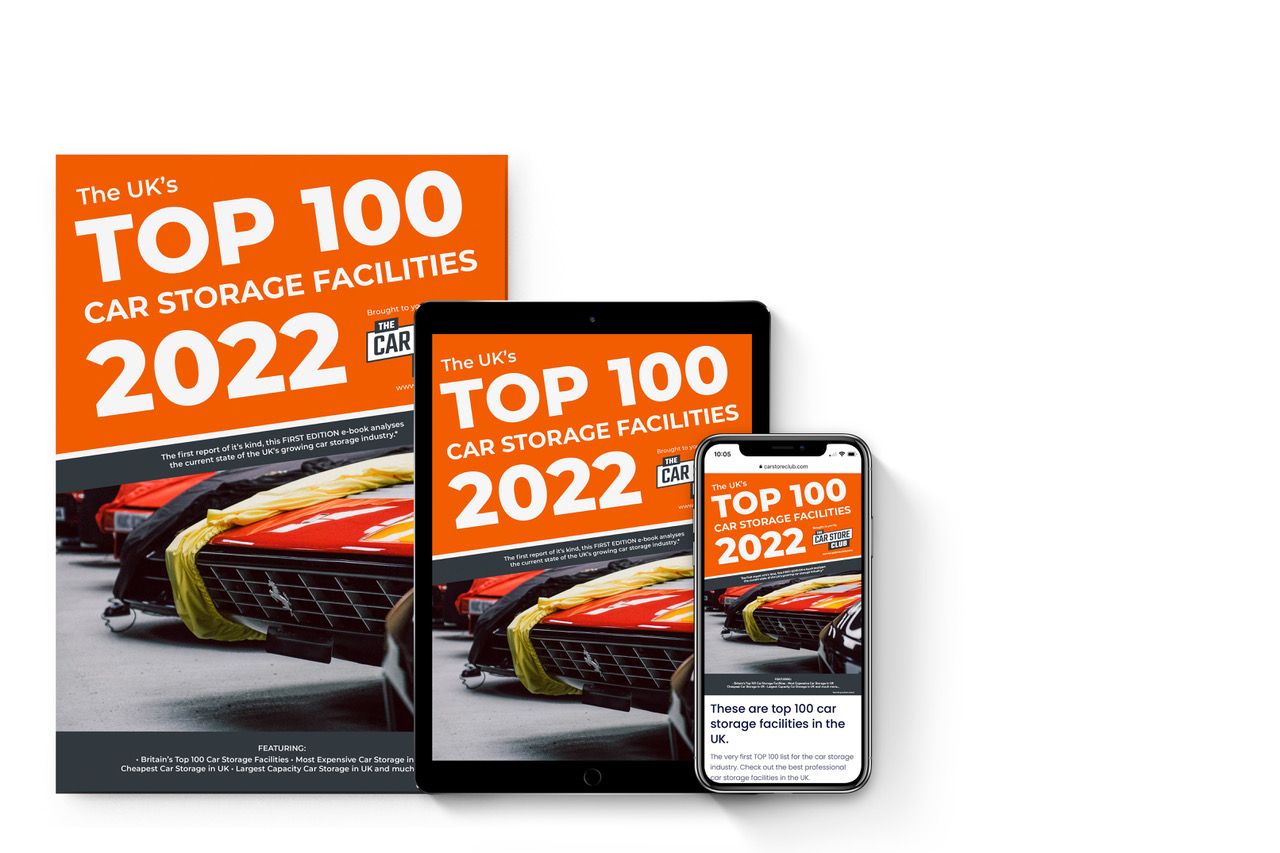 From here you can check out the best professional car storage facilities in the UK.
Get your copy now! Use the form below to get a Link to our exclusive Top 100 Car Storage Facility E-Book.
The Most Expensive Car Storage in the UK • The Cheapest Place to Store a Car in the UK • What it Costs to Keep a Car in Storage Near You • The Largest Capacity Car Storage in UK and much, much more...
This report is the UK's first industry specific research into professional car storage.
From our own knowledge and fastidious research the Top 100 car storage facilities in the UK e-book was born.
Use the form below to get a link to your copy NOW!
Across England, Scotland and Wales we've tracked down and spoken to these oft-secretive car storage specialists and asked the questions you always wanted to know.
Looking for long term storage for an M3 along the M4? No problem. Or perhaps short term storage for a Bristol in Bethnal Green? We have you covered.
While the idea of car storage may at first seem elitist, the fact is, there is a fast growing industry of enterprising enthusiasts converting farm buildings and warehouses into professional and accessible car storage facilities for car enthusiasts across the UK.
So, if secure space is one of the key barriers stopping you from realising your dream car, we've created a an online resource tool to take the stress of finding trustworthy car storage facilities.
Use the form below to get your link to our Top 100 UK car Storage facilities report today...